*Site Updates*
*NEW Magazine Article*
"For three years now Daniel Goddard has played this mystical jungle saviour. He reveals how his wild side comes to the fore in the jungle."
*NEW Movie Project*
*Daniel recently filmed a new movie in Zagreb, Croatia.
Film Title: A Man Called Rage
Synopsis: The year is 3004 A.D., the earth's natural resources have been depleted and society has been thrown back into a primitive and anarchistic existence. One tribe dominates society and fights to rid the world of a gentle, genetically enhanced tribe.
Cast: Rage: Daniel Goddard, Parish: Lance Henriksen, Sterling: Sherilyn Fenn, Yoshi: Isaac Hayes,
Caleb: Matthew Porretta, Jalil: Richard Claxton.




*Cool DG Stuff*
|| DG and Dar Daniel Wallpaper|| || DG's current TV schedule.||

|| US IMDb listing.|| ||Daniel Goddard Newsletter. ||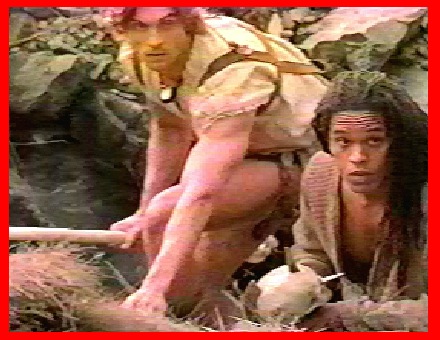 *Click here for pictures of Daniel and Keith Hamilton Cobb from the "Obsession" episode.


Special thank you to Daniel Goddard.com for Daniel's movie information.


This site, original artwork and screen captures are owned and mastered by Pink Hearts
BeastMaster and all images are © 2001-2002 Tribune Entertainment All rights reserved.
Proud to be listed at Dars Home.com
Daniel's images are courtesy of Daniel Goddard.com